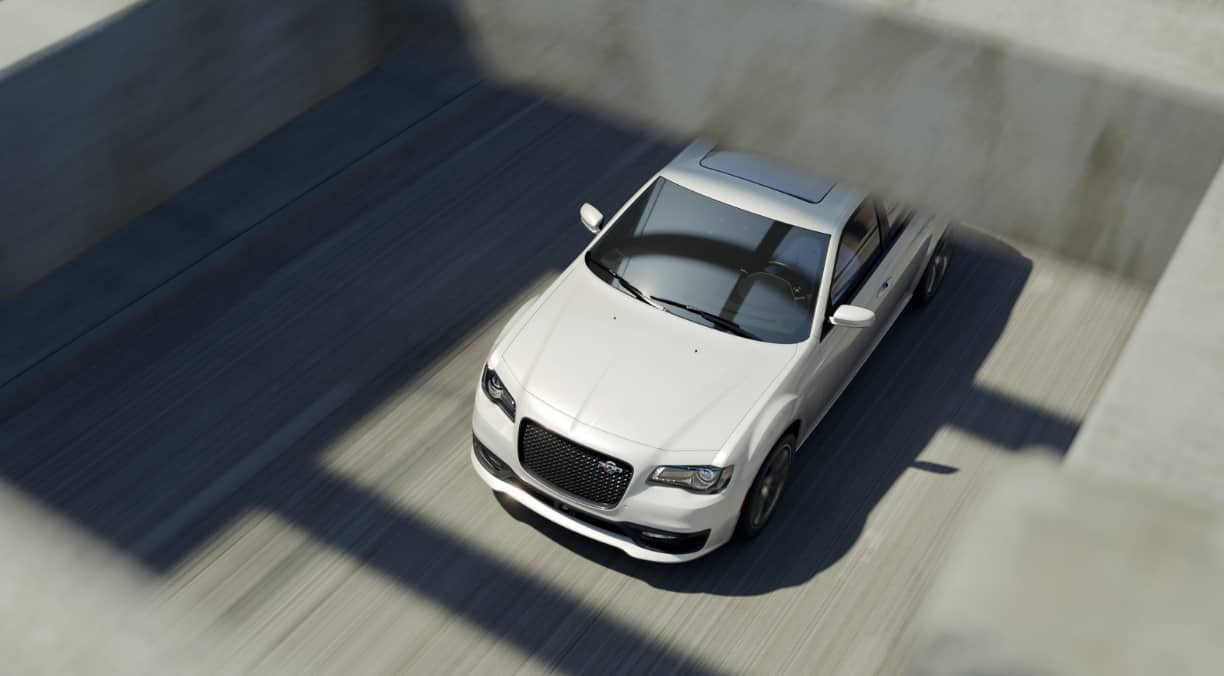 2023 Chrysler 300C Fowlerville MI
Buy a New Chrysler near me
When it comes to celebrating accomplishments, Chrysler is never one to let anything go. They want to make sure that achievements are noted, and that icons, such as the Chrysler 300, are given the time and space to be heralded as they should be. Today we are focused in on the 2023 Chrysler 300C, which is a way in which Chrysler is giving back to their customers the best way they know how. The Chrysler 300C is the final hurrah for the Chrysler 300, and a way in which we can all come together to recognize what this sedan has done for the automotive world at large. We're incredibly excited to bring you more information about the 300C, how it stands out from other iterations of the model, and why it's the right ending for this amazing sedan as a whole. We hope that we can live up to all of your expectations, and we know that the 2023 Chrysler 300C is ready to blow you away at every turn.
What engine powers the Chrysler 300C?
The Chrysler 300C is starting things off right by giving us all what we want: a powerful engine that holds nothing back. We know that a key point in the 300's long history is the kind of power that consistently knocks the competition back. We're here to tell you that the 300C is coming at you with a 6.4-liter HEMI V8 engine. This engine will have the capacity to get up to 475 pound-feet of torque and 485 horsepower. That means you can go from 0 to 60 mph in just 4.3 seconds! The top speed with this sedan is around 160 mph, while the quarter-mile number is about 12.4 seconds. At every turn, this sedan is ready to overpower and muscle out the competition that tries to stand in its way. We also love the TorqueFlite eight-speed automatic transmission, the Brembo brakes, active damping suspension, and rounded exhaust tips for that muscular sound. Are you ready to experience true power? The 300C is waiting for you.
What does the 2023 Chrysler 300C offer for features?
You won't only want a powerful sedan! While that's obviously a bonus, and a huge draw to the 300C, Chrysler has never once created a one-trick pony, and that isn't about to start now. You'll also be able to gain some of the best features and technology around. All of these work together to create an atmosphere that is both tough and luxurious. The exterior will get you things like 300C badges, 20-inch forged wheels, all-season performance tires, black headlamp and taillamp bezels, three available exterior colors, and even black chrome accents on the grille and lower fascia. The inside of the 300C doesn't hold back either, especially with the black LAguna front seats, an embossed 300C logo, silver stitching throughout, carbon fiber touches, and a leather instrument panel. You'll also find an 8.4-inch infotainment system and a 19-speaker Harman Kardon audio system. Whether it's the design, or the tech, the 300C is ready.
What safety comes with the Chrysler 300C?
The final way that we are giving you the latest on the 300C is by looking at the safety of this sedan. With all of this power, we know you'll be looking to show this sedan off. However, everyone wants to keep both themselves and their passengers safe! Chrysler enables you to do this thanks to a long list of features that will always keep you secure. Some of these features include full-speed collision warning plus, lane departure warning plus, and even advanced brake assist.
2023 Chrysler 300C at Dick Scott Motor Mall
Ready for the 2023 Chrysler 300C? We know this is a lot of information to take in, but the way in which Chrysler is celebrating the heritage of the 300 is something that no one will ever forget. We hope that you will consider getting behind the wheel of a Chrysler model, and that you will choose Dick Scott Motor Mall for all of your needs. We'll be here every step of the way.